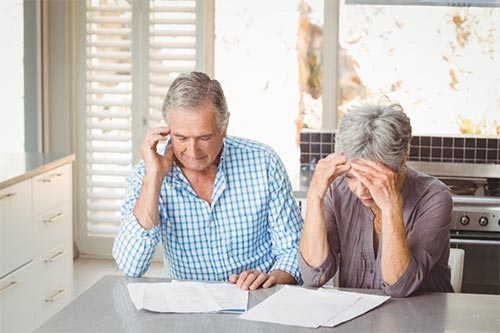 It's something hard-working people look forward to: retirement. But it is also a time of concern that all the hard work and planning will carry through what can be many years of little or no income.
Questions often asked of me when those nearing retirement are considering a reverse mortgage are, "Will I have enough for my basic needs? What about medical expenses and long-term care? Will I have to change my lifestyle?"
Recent surveys conducted by the Employee Benefit Research Institute and the Department of Health and Human Services' Administration on Aging show that if you're worried about any of these things for your retirement years, you're not alone.
Approximately 40% of individuals nearing retirement expressed that they weren't confident about being able to fund a comfortable retirement. Yet, 76% of Americans over the age of 75 own their homes and have substantial equity available to them.
That's a big disparity that we should talk about.
If you're concerned about funding your retirement and curious what your options are for using the equity in your home, I'd love to talk to you about it in detail. Please call me anytime at or send me an email at chadr@vipmtginc.com with questions to get the conversation started. I look forward to working with you and alleviating some of the worry for what should be the glory years for you and your loved one.
Categorized in: Reverse Mortgage, Uncategorized